A tournament to raise funds for impoverished communities of Costa Rica

_______________________________________________________________________________________________


TOURNAMENT TYPE: 
This is a co-ed softball tournament. Teams within each division will play round robin style until all games have been completed (3 games minimum guaranteed). At the conclusion of division play, each division will have at least their top 2 teams advance to the single elimination playoffs.
 
Tournament Date: 
July 29th, 2017

GAME TIMES (tentative):
Round robin: 9am to 2pm
Playoffs: 2pm to 4pm

FIELD LOCATIONS:
Ulysses Park
Fields 2, 3 & 4

WHAT DOES THIS BENEFIT?:
Last year, we initiated our first ever Sports Ministry Mission Trip to Liberia, Costa Rica, and as much as we made a small impact on them, our mission team came back with new perspectives. The people of Liberia were used as a catalyst for our ministry to go back and help carry their burdens, to be beacons of hope to otherwise hopeless communities, and it has become our central aim is to find new opportunities to play a part in God's redemptive plan in Costa Rica. Whether it be construction projects, food distribution, playing sports with the kids, or any other possible way to love on these communities. Our second group will be traveling back to Liberia this upcoming Fall, and it has become our passion as a Sports Ministry to implement Galatians 6:2 into our mission for Liberia and surrounding areas.

"Bear one another's burdens, and so fulfill the law of Christ" - Galatians 6:2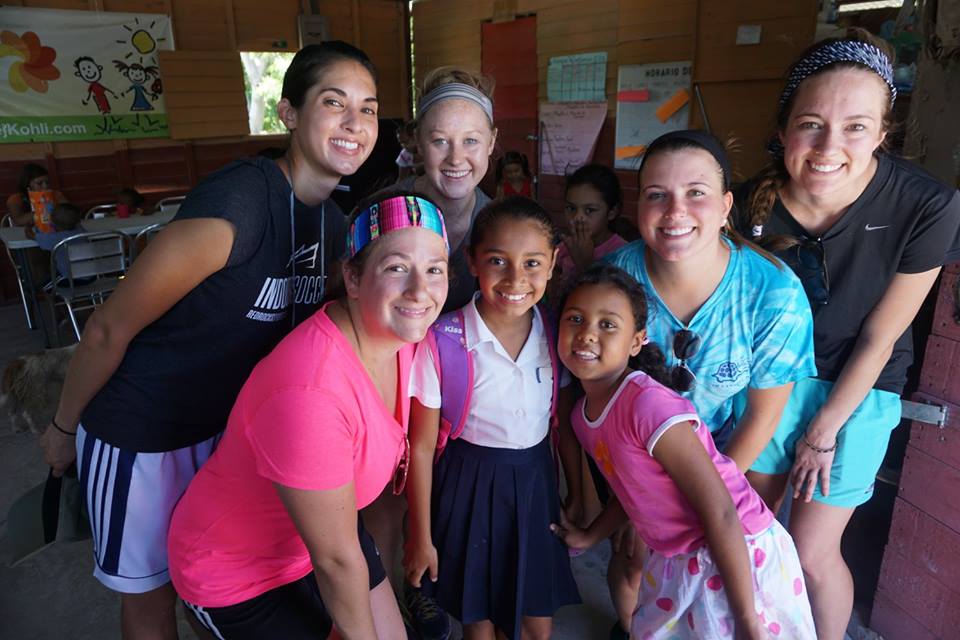 FEES:
There are 2 registration options
1) Register as a team
2) Register as an individual

Team Registration: $250 per team
If you have a group of 9 to 13 people that you would like to play with sign up as a team! The captain will be responsible for paying the entree fee and collecting from teammates. Note: There must be a minimum of 3 females on each team.

Individual Registration: $25 per person
If you do not have a group of 9 to 13 people but would like to play, sign up as a "Free Agent!" We will assign you to a team with other people who signed up as an free agent. This is a great way to meet new people and connect.
 
Payments can be made online during registration. If you would like to pay by check please contact Jennelle@redrockschurch.com to arrange delivery. 
*FULL PAYMENT MUST BE MADE 7 DAYS PRIOR TO THE TOURNAMENT START DATE. IF NO PAYMENT IS RECEIVED BY THIS TIME, YOUR SPOT WILL OPEN UP TO OTHER PLAYERS. REFUNDS WILL NOT BE GIVEN AFTER 7 DAYS PRIOR TO THE TOURNAMENT START DATE.

AGE REQUIREMENTS:
Must be 18 years or older to participate.

PLAYER WAIVER & RELEASE FORM
Before any player can participate in any Red Rocks Sports league or activity, he/she must submit a liability waiver during online registration.

For any other questions regarding the tournament please contact Jennelle@redrockschurch.com



TOURNAMENT FULL!